Network & Server Management
We'll look after your network and servers because we understand how critical they are to your business.
You're only as powerful as the network and servers that your business runs on. Our team of IT specialists are here to make sure they remain secure and functioning optimally with full-scale server monitoring and management.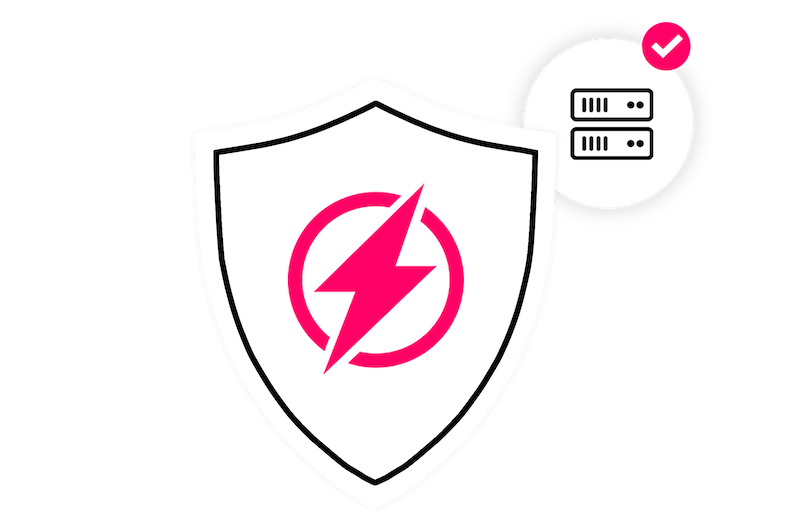 Network Management
Keeping your business moving starts with a reliable and secure network. While wifi speed and accessibility are important, our network management service extends well beyond monitoring for outages. At a fraction of the cost of a typical on-site provider, our team of network engineers will remotely manage your network, including overseeing the:
Audit and assessment of your network infrastructure
Day-to-day troubleshooting
Update firmware and renew licenses
Recommendations to improve performance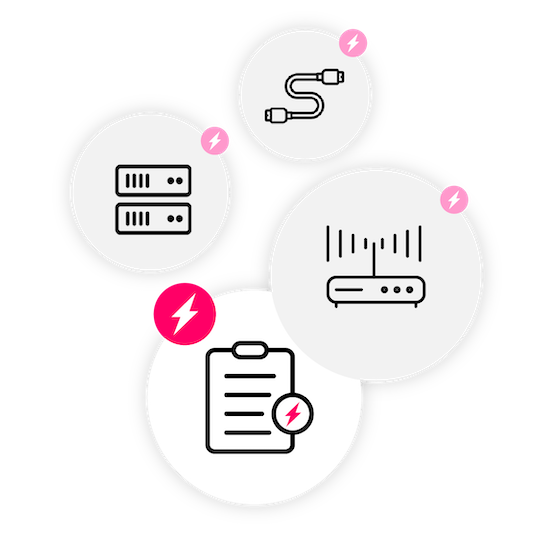 Server Management
As the epicenter of your business, storing all of your organizational and customer data or driving your software and applications, your servers require expert oversight. Not only can this type of management work be incredibly time-consuming for your business, but requires your team to stay up-to-date on the latest security patches and releases. Instead, let our team of highly knowledgable system engineers take on the heavy lifting, including:
Audit and assessment of server infrastructure
Active directory management for server access
Remote troubleshooting
Don't Wait For a Costly IT Emergency
Businesses that have any kind of online presence, communicate with customers or manage business partners via the internet can see their bottom line damaged by network or server management issues. It's not a question of if it will happen, but when.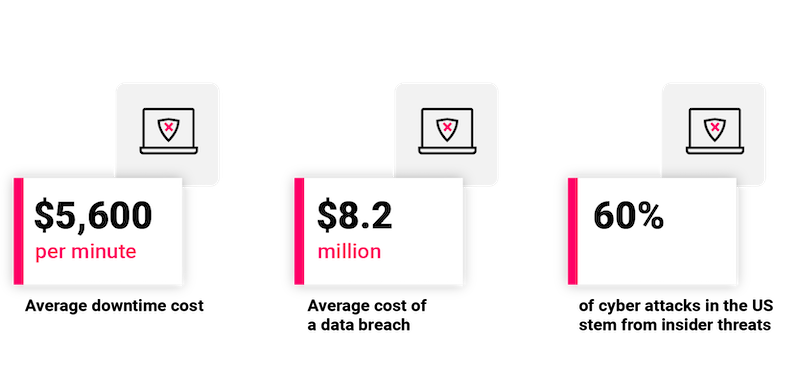 Downtime Cost
Network outages are not only frustrating but incredibly costly. On average, a network outage can cost upwards of $5,600 per minute and can result in missing out on new sales, losing customers, and an increase in operating costs.
Data Breach
Trust between you and your customers is crucial to your own business' success, particularly when you are managing their data. The average cost of a data breach for U.S. companies is $8.2 million.
Cyber Attacks
While there is no singular reason for cyberattacks, unsecured networks do take some of the blame. Insider threats, both intentional and unintentional, account for 60% of all attacks.
Ready to modernize your IT?
Request a demo now